After weeks of developement and testing we're proud to announce the release of LeakIX v2 !
Introducing reports
It has always been our target to help voluntary researchers and webmasters keeping the Internet safer.
Next to each result you will now find a "create report" button, letting you start a disclosure process to the involved parties :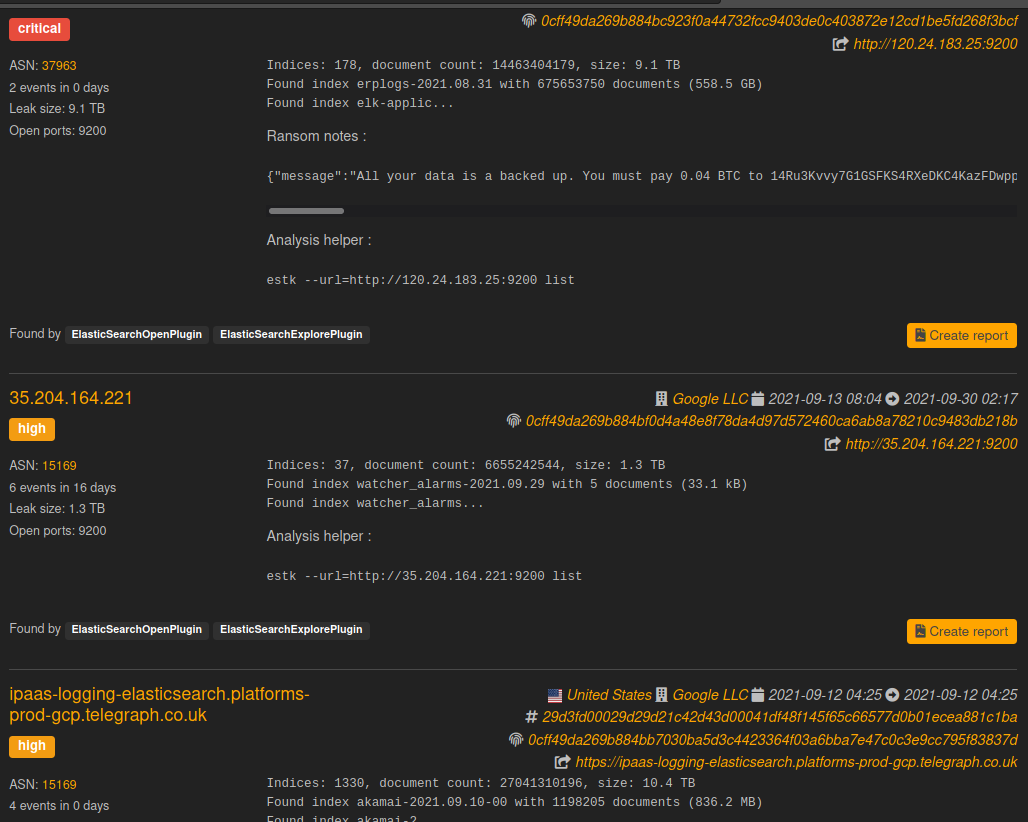 Should you choose to make the report public they'll be kept of history on our report page :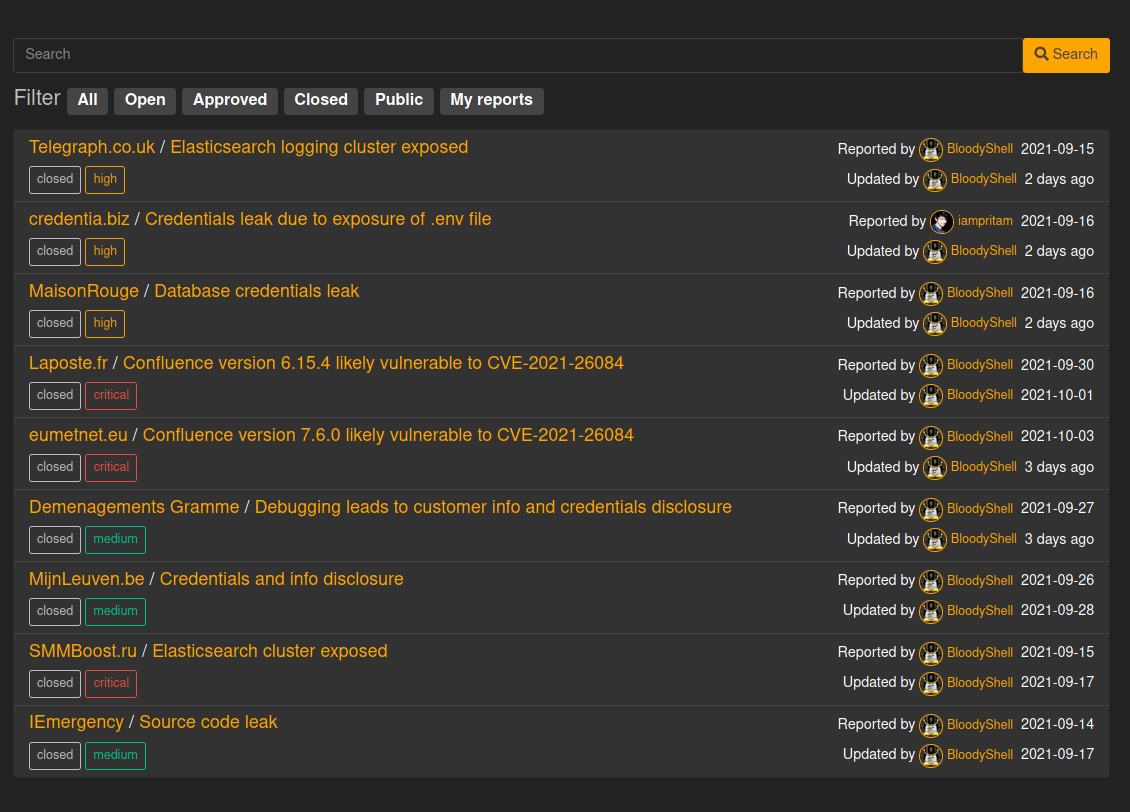 The best reporters will make the top and get a chance to enter our Trusted team :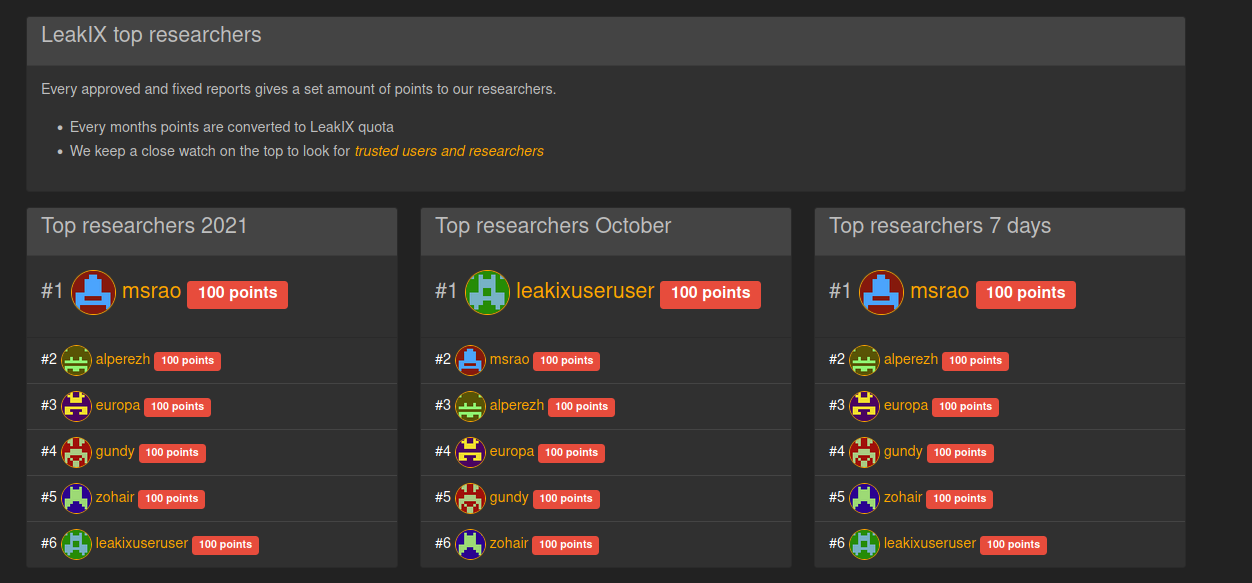 Revamped search results
The search result page now makes better use of the screen space and displays smart filters on the left for a better navigation experience.
Results now include hostnames, SSL hosts found, fingerprints (both JARM and LKX).
Results now have ( a still optional ) severity ranking.
If any ransom note is found in a database, it'll be displayed.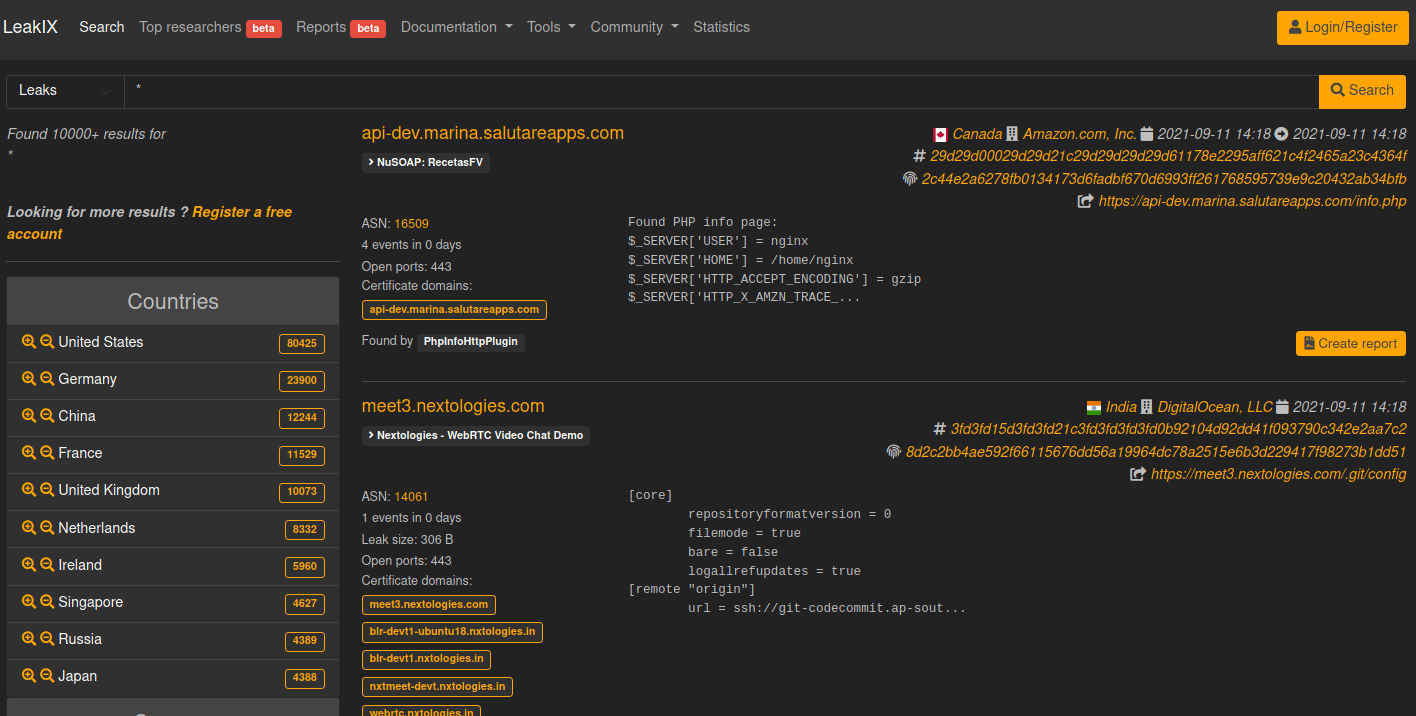 Other improvements
Aggregation of leaked event for better results and statistics.
New statistics screen
OTP protection
New plugins, including recent Confluence and Apache CVE
Thanks
The following people have donated their time and energy to make this release possible :
Pritam Dash for reviewing and testing the beta version, as well as beeing the first to report.
https://twitter.com/HaboubiAnis for the pointers on recent plugins and small advises on UI.
BadaaSec for making all of this possible and letting me dream :)
---