An experimental Firefox extension for LeakIX has landed !
Installation
The extension is currently available on Firefox Destkop.
It can be downloaded from the Mozilla addons directory.
Usage
Once installed, a LeakIX icon will be present in the tool bar.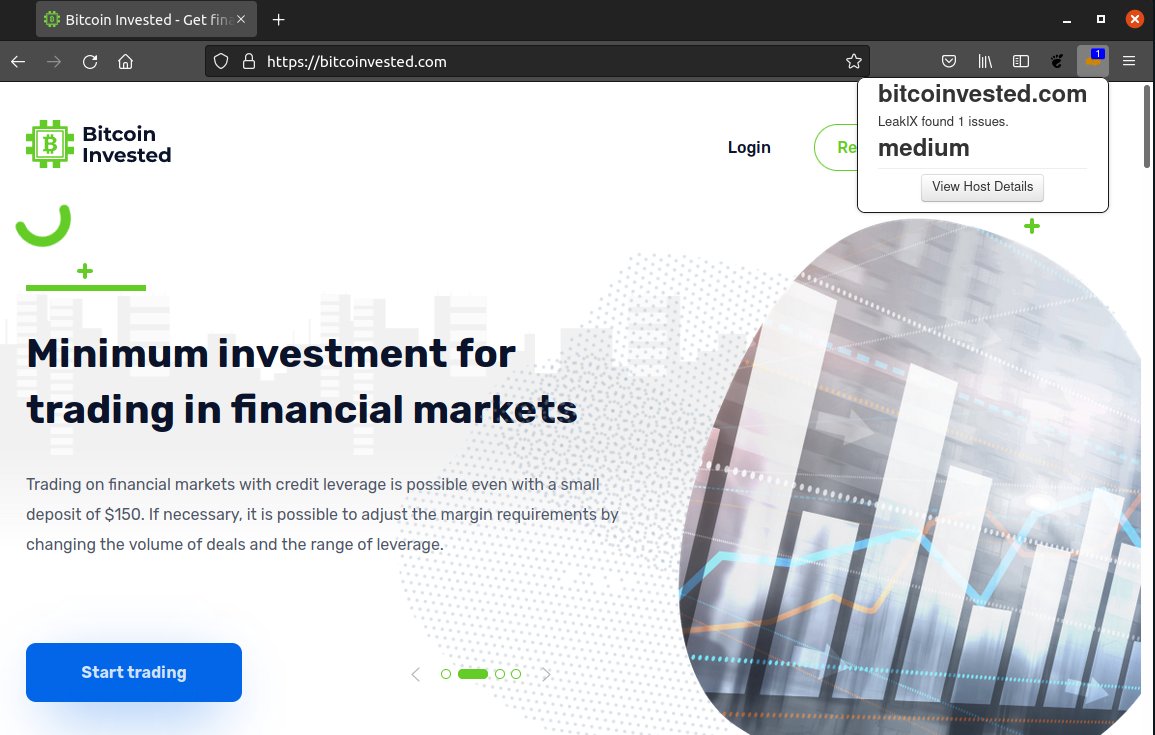 It will now check LeakIX.net for every site you visit and report if it finds issue indexed by our engine.
The status can either be :
Green, nothing found or informative content
Blue, small risk detected
Orange, A serious risk has been detected and should be investigated
Red, A leak is occuring or a critical software update is missing
The number represent the number of events (minor or major) found for that domain.
Privacy
We don't store the domains you're visiting.
Credits
PaulSec for creating the original Shodan extension this extension is based on.
---